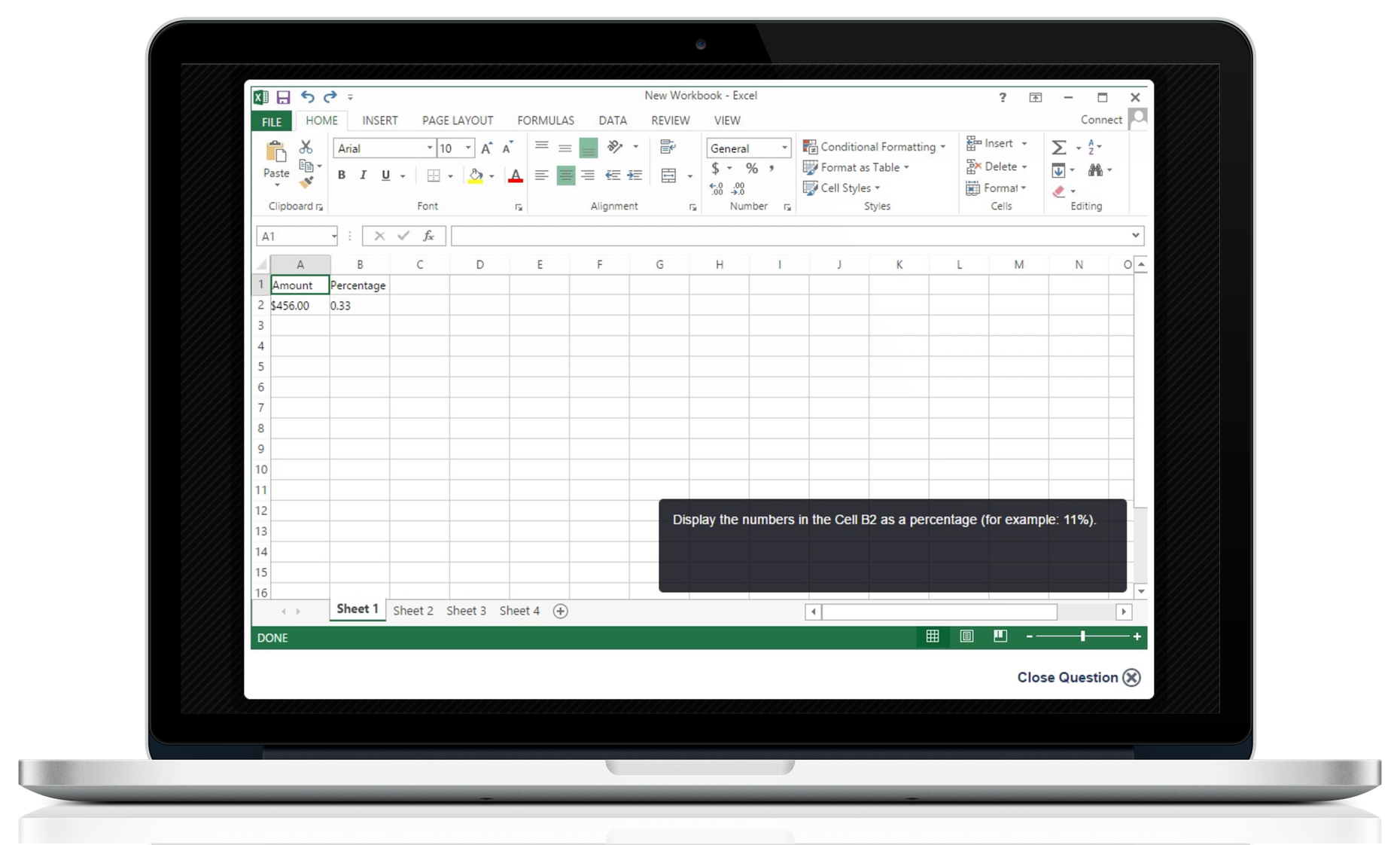 Online Candidate Experience
All tests are completed online via our two browser link options. Candidates can be emailed a unique link to complete through our platform or general links can be embedded into emails, job listings or websites. Our question navigator guides candidates easily through the completion of a test.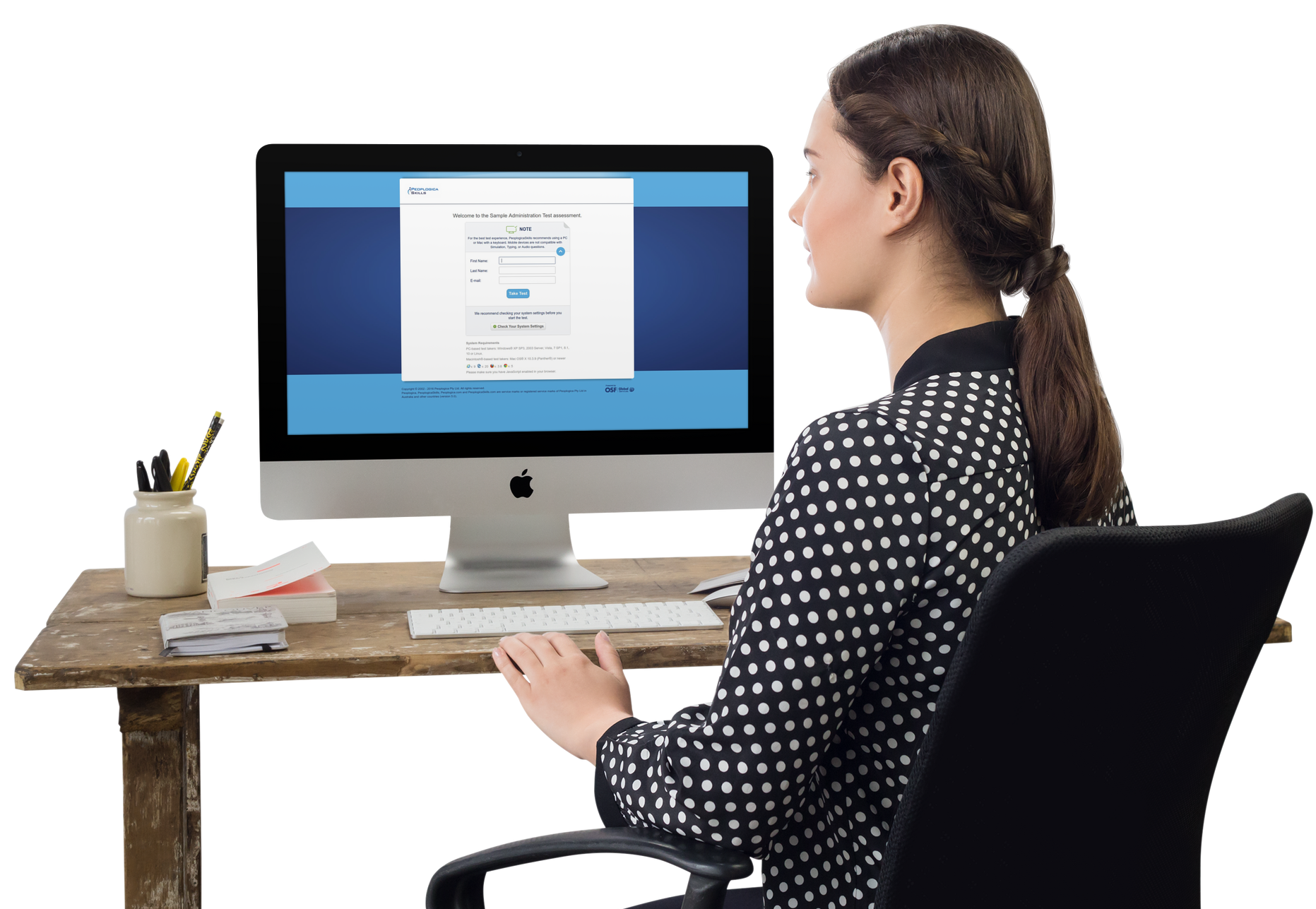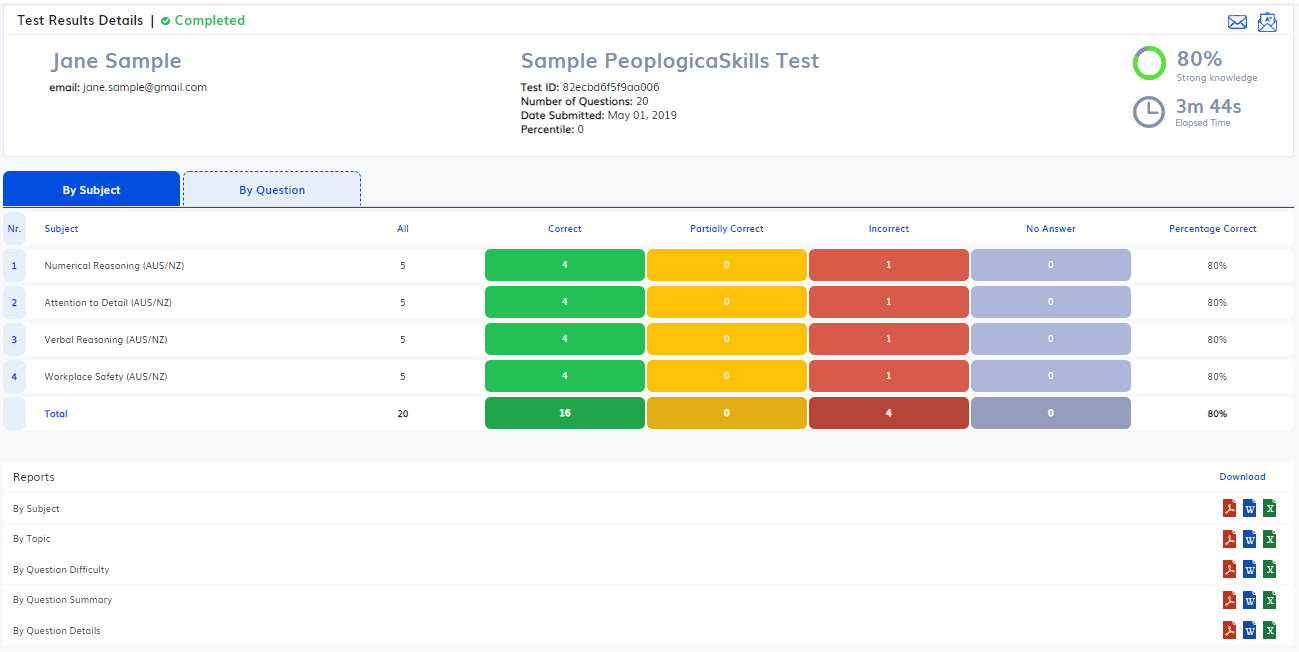 Straightforward Reports
Uncomplicated reports allow for quick interpretation and our report builder means you can filter by difficulty, subject and topic. Reports can be downloaded via Microsoft Word®, Excel® or Adobe©PDF and candidates can be emailed their results with the click of a button.
Custom Solutions
PeoplogicaSkills offers a range of custom solutions to fit your company's requirements. Assessment centres can be branded to include your company logo and customisation of colour schemes. Integration with your third party HR management system is available to streamline your screening process.